9 tags
Testing Cell Networks Across America: Part One
Hi, my name's Gabe and I am over-caffeinated. Why am I over-caffeinated you might ask? Because I'm working with OpenSignal and TechHive to collect some standardized data across the U.S. of A. Part of that data collection is finding out how well different carriers work in all the places you might use your phone, including inside buildings. And what better place to pop inside to run some...
"So our biggest challenge in creating a new set of goals for our planet is in..."
– Anil Dash for the Bill & Melinda Gates Foundation - My Hope for 2030: Lose the Culture of Disposability
29 tags
Aaron Swartz as a Good Primate
Many, if not all, primates share food. The extent to which they share outside of their immediate offspring (a behaviour known as parental investment) is varied and there is much speculation as to what complex social hierarchies are at work. According to Jaeggi and Van Schaik's research, there are two key factors that have been identified that encourage proactive food sharing. Firstly, primates...
10 tags
Happy Birthday barcodes! →
Barcodes have been the mainstay of the consumer world for close to 40 years, first used on a food product in 1974 when Wrigley's chewing gum received the first barcode (the predecessor to the Universal Product Code, or UPC). But the linear displays of bars and lines have been in use elsewhere since the early 1950s, initially as a code to label railroad cars.
13 tags
Culture: You're Soaking In It
I think Laura Agustín's post about Nicholas Kristof's Half the Sky documentary (trailer below) is an interesting read. Read it here: "Kristof's Paternalistic Smarm: the Soft Side of Imperialism redux" I also had a hard time watching the PBS documentary. Aside from my general uneasiness when men talk to women about "how hard it must be for you," media is a...
"Fair trade coffee has been a valuable experiment, one that has brought concrete..."
– The Brawl Over Fair Trade Coffee
10 tags
Watch
The Daily Show's John Stewart interviews economist Dambisa Moyo, who's book "Winner Take All: China's Race for Resources and What It Means for the World" hit bookstands (and kindles) back in June. This may not be available for viewing outside the US, but it's an excellent interview for anyone interested in the US' (and China's) involvement and...
"If environmentalists used sex to sell sustainability the way automakers sell..."
–  - Peggy Liu, on an ambitious project aimed at promoting sustainable consumption by China's middle classes. http://www.guardian.co.uk/sustainable-business/china-dream-sustainable-living-behaviour-change?CMP=
14 tags
The Sign of the Beast, and Three Signs of the Best
I was talking with a friend earlier this year (recently returned to the UK from Central and North America) about the potential for tracking supply chain information with QR codes. "Ah", she nodded knowingly, on being shown an example of the 2D barcode, "we used to call that the sign of the beast." This is somewhat discouraging to hear when you are, as I am, convinced of...
23 tags
Part II: Pizza, Beer & Stock Options Don't Cut It...
This is part two of "Pizza, Beer & Stock Options Don't Cut It Anymore: Technologists and Social Entrepreneurs" - part I is here.  In my role with Ethicodes I'm designing a mobile game-type app for ethical and sustainable consumption. In my professional life, I've been a designer and programmer for web and mobile. That means I have the unique experience of having been on...
The Backflip Slamdunk Change Model
jdentith: When I was first getting interested in ethical consumption, and talking with friends about how best to encourage others buy the things we think are better for us and our planet, I suggested that it is more effective to "be the change you want to see" in as cool and impressive a way as possible, than it is to preach about it in a boring way (even if your preaching is perfectly accurate...
Move yer money month! - A story of failure, a call...
If you're in the UK, chances are you bank with one of the "Big 5" (Natwest, Barclays, HSBC, Santander and RBS hold the vast majority of our accounts). Why? Probably because they're big - they're everywhere, so it's easy to open an account, and they've got mahusive advertising budgets etc. etc. Also, perhaps, because their unscrupulous investment techniques...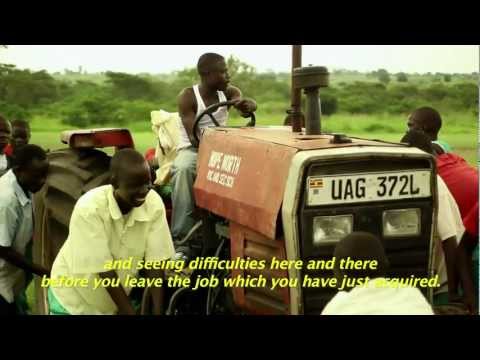 "though, to be honest, my reaction was visceral and emotional. I think what bugs..."
– Why Kony 2012 Brought Out the Cyber-Skeptic in Me
VIEWPOINT: A Partial Defense Of Invisible... →
The idea that Americans can only speak out if they have 20 years of experience on the ground is as silly as it is undemocratic. Citizens have every right to express concerns about a tragedy far from our shores while expecting that appropriate expertise will be brought to bear by their elected officials. Invisible Children have never been cut from the traditional Washington cloth — their...
14 tags
Part I: Pizza, Beer & Stock Options Don't Cut It...
In my role with Ethicodes I'm designing a mobile game-type app for ethical and sustainable consumption. In my professional life, I've been a designer and programmer for web and mobile. That means I have the unique experience of having been on both the management / programmer table. The work I do for Ethicodes can't be done alone, and I'll admit, there are (many) elements...
8 tags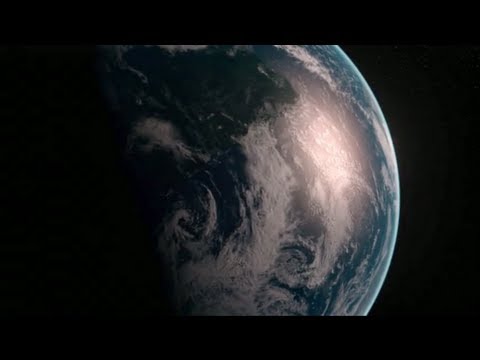 Quantified Ethical Consumption: 2 -...
jdentith: The Qualitative in the Quantitative A lot of horrified breathtaking accompanied the checking of my finances - I'm hoping this process will help to limit that in future. This is, apart from being my first serious attempt to monitor the ethics of my consumption, my first serious attempt to monitor my finances generally. As the people at MyBnk will tell you, this in itself can be seen as...
Quantified Ethical Consumption: 1 - Diary of an...
jdentith: A CHALLENGE This is the first of 14 posts (one a month, this intro and a conclusion/summary) on the ethics of my consumption, as I try and quantify it and measure my progress for a year. I live and work in London and have a professional and personal interest on measuring the ethics of consumption habits, and how it's possible to improve our the impact of our consumption, or to...
20 tags
Me and My Big Mouth
I've had some rather embarrassing experiences recently, largely arising out my insistence on talking about ethical consumption/being a preachy little pain. Firstly, I've been in Munich for pleasure. I flew - I left my travel arranging late, and convinced myself that I'm such a Busy and Important Person that I couldn't deal with the coach, (the coach is more expensive, and...
"If in the next few years a video game teaches you anything — how to conserve..."
– White House office studies educational benefits of video games
24 tags
iPads, Coal, and the Uncomfortable Reality of the...
There's been a lot of press this past week about Foxconn, the Taiwanese company whose Chinese factories produce iPads, iPhones and many other high-end consumer electronics. The New York Times and This American Life rightly highlight working conditions, and problematic trade issues.  "The reality is that Apple, adhering to a sound business model, strives to make the best products...
FarmVille for Change: Times Columnist Set to... →
New York Times columnist Nicholas Kristof is expanding into social gaming to continue raising awareness of — and aid for — global crises. The game will be similar to FarmVille, and will enable players to make micro-donations to humanitarian efforts worldwide as well as contribute to causes in other ways. It's part of a larger effort by Kristof and his wife, fellow Pulitzer winner Sheryl WuDunn, to...
17 tags
How Do Video Games Matter?
This week I've been reading "Extra Lives: Why Video Games Matter" by Tom Bissell. Bissell spends a lot of time looking at first-person shooters and the nuances of storytelling in open world games. The whole point of any game is to be interactive. There is some reason for you to press a button or push a joystick left or right, whether it is to make sure the glowing Pong orb...
The hopeful continent: Africa rising →
Over the past decade six of the world's ten fastest-growing countries were African. In eight of the past ten years, Africa has grown faster than East Asia, including Japan. Even allowing for the knock-on effect of the northern hemisphere's slowdown, the IMF expects Africa to grow by 6% this year and nearly 6% in 2012, about the same as Asia.
19 tags
The Ethical Good, Bad, and Ugly
For once I'm not sure I agree with my co-blogger Kris Gryte's last post—Why Ethical Deals Send the Wrong Message. I mean, I do agree with it on all the fundamental levels, but I think there are some key points missing. As someone with a lot of marketing experience, I think Kris' sentiment represents a Pie-in-the-Sky argument that isn't necessarily realistic. If consumers...
11 tags
Why Ethical 'Deals' Send the Wrong Message
2011 has been a year of many things, including Daily Deals. Groupon filed for IPO and has over 100 million subscribers. The likes of LivingSocial, Eversave, SocialBuy, and BuyWithMe followed in hot pursuit.  According to market research firm Lab42, more than 660 deals sites exist online today.   Amidst the daily deal euphoria, several sites offer 'ethical' daily deals: Blissmo,...
9 tags
Not Enough Ethical Consumers: We Want Solutions!
While we are up to our ears in data that says that consumers will pay a premium for ethical products and that the majority consider ethical factors in their purchase decision making, the still sliver sized penetration that ethical products (such as fair trade, organic, post-recycled packaging etc.) have achieved in conventional markets suggests otherwise.  It's time to face the fact that...
20 tags
Expectations of Enterprise Transparency
I'm at the Cloudforce NYC conference today and one thing that has been mentioned a lot is the growing expectation of transparency in enterprise level organizations. As we as individuals have a growing understanding of our personal data being used for marketing purposes, we are coming to naturally expect the same from the corporations that we interact with on a daily basis. For example, I...
25 tags
Making Transparency Mainstream
This holiday season promises to be the biggest yet for on-line shopping. According to Forrester, US eCommerce sales are projected to grow 15 percent in 2011, approaching $60 billion in total sales. Furthermore, mobile commerce is expected to play a prominent role in this increase, with eBay alone projecting $5 billion in mobile payments in 2011, this being strongly supported by upcoming holiday...
20 tags
How to Measure What and Why
Gabe's recent post on the MCC's change of criteria raised some familiar issues for me: it demonstrates how the qualitative aspects of selecting quantitative criteria can introduce bias to the very structure of analysis. It seems to me that, if you're going to change the criteria, you should at least keep the option to examine the data by the old criteria so that you can keep at...
5 tags
Reengineering Capitalism | Xconomy →
I love Sramana's picture of capitalism, once the domain of entrepreneurs, as now the domain of speculators.  And she's got a solution:  http://1m1m.sramanamitra.com/ Her goal is to have 1 million entrepreneurs making $1 million in revenue by 2020.  Love the ambition!!! What do you think that this program costs the entrepreneurs $1000?  Multiply that by 1 million, and Sramana has made...
17 tags
Natural Resources Changes on Millenium Challenge...
The Millennium Challenge Corporation just released their scorecards for 2012. If you are not familiar with the MCC, every year they publish scorecards that provide a quick, one-page crib sheet for each country as it relates to US foreign policy goals in accordance with the Millenium Challenge. They try provide quantifiable criteria for determining aid for things like agriculture and irrigation,...
"Clearly, innovative products can come to market through MNOs. What's the common..."
– Thoughts on Africa's Mobile Operators and Disruption
15 tags
Square Pegs and Round Holes
Speaking at the Skoll World Forum earlier this year, Oxford University's Politics and International Relations Department's Dr. Ngaire Woods noted how areas we used to think of as "public policy" are now being thought of as "social policy" (catch the whole video below). She went on to warn that, as social entrepreneurs seek to take on services previously provided...
"The key to privilege isn't worrying about having it, or trying to deny it, or..."
– On the difference between Good Dogs and Dogs That Need a Newspaper Smack. « Sindelókë
14 tags
Does free media equal American democracy?
I was at home with the flu last week, but my previous post  (two weeks ago!) elicited a response that got me thinking further on the role of technology in government. Speaking about Ethiopia, I wrote in my response:  I try to remain impartial to politics (on this blog anyway). What I do wholeheartedly support, is the means for people to choose their own solutions. Current policies discourage both...
7 tags
But Do the Numbers Support the Ideology?
Well - it's not earth shattering news that the Fair Trade Movement and Occupy Wall Street are trying to rebalance power to give a fair chance to most of us on the planet.  But here is a really interesting analysis of the largest transnational companies and their influence on the global economy.  These are great numbers that back up what they are saying in Zuccotti Park, in cities all over...
5 tags
Levi Strauss wants more sustainable jeans →
Levi Strauss is working to bring greater sustainability to the global production and consumption cycle for jeans. Jeans are involved in the consumption of over 900 gallons of water, from the cotton fields to the laundromat. Given changes in weather patterns which have correlated with climate change along with conflicts arising over the ownership of scarce resources, developing better processes and...
United Students for Fair Trade and Equal Exchange... →
Fair Trade USA, the most recognized fair trade certifier in the US, is under increasing criticism for continually lowering standards to appease big business.
7 tags
Starbucks QR Codes Tell You More About Its Coffee →
Foodies. Connoisseurs. Localvores. Ethical consumers. Eco-friendly consumers. LOHAS (lifestyle of health and sustainability). These are just some of the consumer trends that are demanding product source transparency.  Consumers want to know who grew/made their products.  Some consumers want this information to know they have the best quality, some want to know that they are mitigating their carbon...
8 tags
Bit of Good Spotlight: Ecomodo
We at Bit of Good are always excited by inspirational and fantastic ideas, and one which I would like to highlight is the UK-based startup Ecomodo. Many of us have numerous items sitting idle year round, such as tools, books, and clothes, or even have spare cars and rooms which, instead of collecting rust and dust, could be rented or loaned, helping us earn some spare cash and reduce our...
5 tags
Higher prices lure Rift Valley farmers to coffee →
Coffee farming is taking root in some parts of the Rift Valley province, offering hope of higher output at a time when traditional growing areas in Central Kenya are being encroached on by real-estate developers.
11 tags
Ethiopia's PR Problem
This weekend I had the opportunity to attend the BuildEthiopia Conference at Harvard University. Hosted by Ethiopian Global Initiatives, the conference aims to "encourage participants to envision and support the transformation of Ethiopia by providing a space for constructive dialogue, learning and sharing." The program encouraged thought on a lot of topics, and I'll probably cover a few of them...
5 tags
Death to the QR Code?
Over the past few years, "QR codes" - those square, mobile barcodes - have started to show up in some U.S. advertising. Enough already. While QR codes are cute and novel, and may be big in Japan, they're not the future of advertising here. So it's time to drop them. (from Death to the QR Code?) I think Dan Frommer makes some salient points in this article - and I will be...
There's An App for That: Figure Out How Many... →
"Our aim is to create a tool that serves as a 'rosetta stone' for the public to understand where they fit in the issue," Justin Dillon, the executive director of SlaveryFootprint.org, said in a statement. Dillon hopes the campaign's website and mobile application will help users see that they're intimately connected to forced labor. "We're not saying don't purchase things, but if there's a...
The Mainstreaming Of Fair Trade | Fast Company →
If you didn't know what Fair Trade was five years ago, you certainly do now. As the label becomes ubiquitous, CEO Paul Rice is taking the standard into new industries and to new heights.